By: Bill Hethcock
Mariama Sagna knows the challenges of working in male-dominated industries.
In various jobs in financial services and information technology, she has learned to speak her mind, own her voice and overcome stereotypes that women should not be doing the kind of high-level computer work she does. She has been looked over in meetings and stared at like she wasn't supposed to be talking when she did speak her mind. She's been asked multiple times by clients to put a man on the phone.
Sagna gives this example:
"When you get a call by a male customer on certain occasions and they notice it's a woman on the other line, they'll ask you, 'Can I speak to someone else who knows what they're talking about?' They're like, 'Give me a man. Someone who knows what they're doing.'"
Sagna is hardly alone with those and other negative experiences in the workplace and job market. Many women in Texas struggle with a wide variety of obstacles in the working world ranging from stereotypes to a persistent gender wage gap that men simply don't face, according to the recently released third edition of the "Economic Issues for Women in Texas" report by the Dallas-based Texas Women's Foundation.
The report lays out the reality of women's experiences in the Texas economy. The study found significant disparities between women and men around key indicators including income, college loan debt, housing stability and health insurance.
Disparities abound
The study, conducted every three years, found that statewide in almost every field, a man with a lower level of education makes more money than a woman with a step higher level of education, said Dena Jackson, chief operating officer of Texas Women's Foundation.
In Texas, women make up 63 percent of all COVID-19 front-line workers, Jackson said.
"That's 88 percent of our child care and social services, 77 percent of our health care workers, and 58 percent of building cleaning services, which is super important when we're all thinking about whether we should really go back into that high-rise we work at," she said. "Women are a key component of reopening the state in a lot of ways."
Andrea Glispie, the director of Career Pathways and Pathways to Work for the United Way of Metropolitan Dallas, said the Women's Foundation study shows that even though women are getting educated at higher rates than men, that's not translating into the job market in terms of pay.
"That is having a lot of repercussions on how they're able to support their families, what kind of housing they're able to access and what type of health care they're able to get," Glispie said.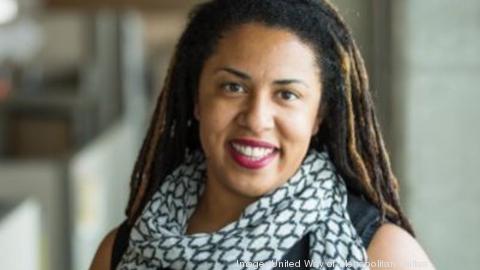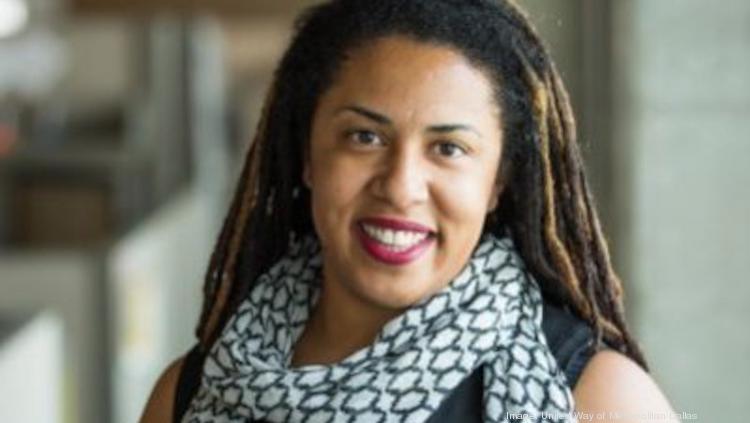 Glispie said the report shows that more should be done by the philanthropic and public sector to provide more resources that allow women to go through educational training at a reduced cost so they can walk out with a degree or credential and not be saddled with overwhelming student debt.
"That would certainly help them keep more of what they earn once they're out in the labor market," she said.
For every hour that women in Texas work, they earn $2.83 less than a male counterpart, based on median hourly wages, according to the Women's Foundation report. Full-time female workers in Texas earn an average of roughly $10,000 less a year than men, and the gap is even larger when it comes to Black and Hispanic women, the report found.
Women tend to go into fields in which the gender is over-represented, which may not pay as high as more male-dominated fields, Glispie added.
"Stronger career advising and career navigation could ensure that women are choosing fields where their pay will be comparable to men," she said.
That advising and education should start in elementary school to expose girls to all the different types of sectors that they can go into, and it should continue through higher education, Glispie said.
"A lot of times I think that it starts there and it ends there (in elementary), and that as women and girls grow up, they have less opportunities for career advising and navigation so that they have more of a sense of what opportunities are out there," Glispie said.
The COVID-19 pandemic has exacerbated the problems women face in attaining and maintaining economic security, Glispie said.
"COVID has impacted women disproportionately in terms of the industries that have suffered the most layoffs, like hospitality, where women are over-represented," she said. "They're sharing the brunt of the layoffs, but they're also sharing the brunt of the care-taking responsibilities. They struggle with school not being in session. They have to arrange being able to take care of their kids while also looking for a job."
Sagna's 'driving force'
Sagna is originally from Senegal in West Africa. When she moved to the U.S. as a teenager with her family, only her brothers were allowed to use the family computer. Ironically, she now holds a great IT job with Infosys.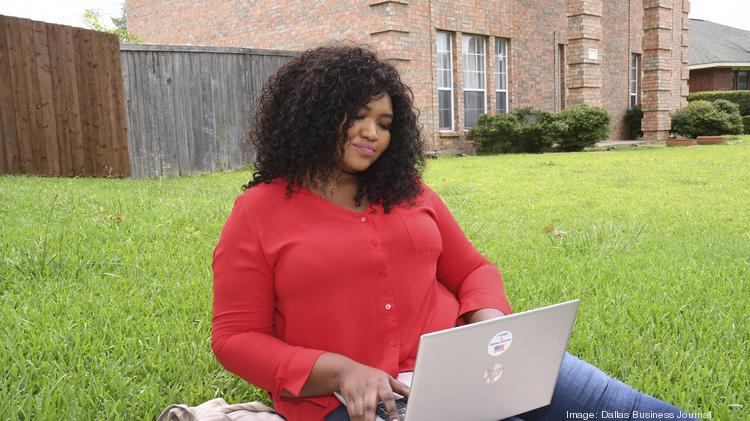 The 30-year-old is a junior operations associate after having worked as a bank teller with Wells Fargo and as a customer service representative for Charles Schwab before going through a rigorous IT training at Per Scholas, a tuition-free tech training nonprofit. The training occurred on a full-time schedule, so Sagna had to figure out a way to support her family and complete training at the same time.
After completing the program, she's been able to double her income.
She lives in Rowlett with her parents, whom she credits with inspiring her to improve her career.
"My driving force was to help my parents out," she said. "My parents are getting older and I didn't want to watch them working as hard as they were working anymore. I wanted to get into a career. I didn't want to keep going to school for another four or six years. I wanted to start working and help them out."
---
Correction/Clarification
The initial version of this story incorrectly one of the people quoted as "Mariama Sagma." Her name is "Mariama Sagna."